Copywriter - Olivia Lopez Gallay
_
Problem:
Periods are full of surprises, arriving unexpectedly at any time. In that moment, nothing is worse than not being prepared.
_
Insight:
It's unwritten girl code to help each other out when we get our periods, asking the first person you see: "Do you have an extra tampon?"
_
Idea:
Create a public source of tampons (and pads) for emergency situations. From us, for us.
​
Emergency Tampons works the same as if you were to give or ask someone for a tampon, friend or stranger. Simply give one if you have a tampon to spare or take one if you were surprised by your period.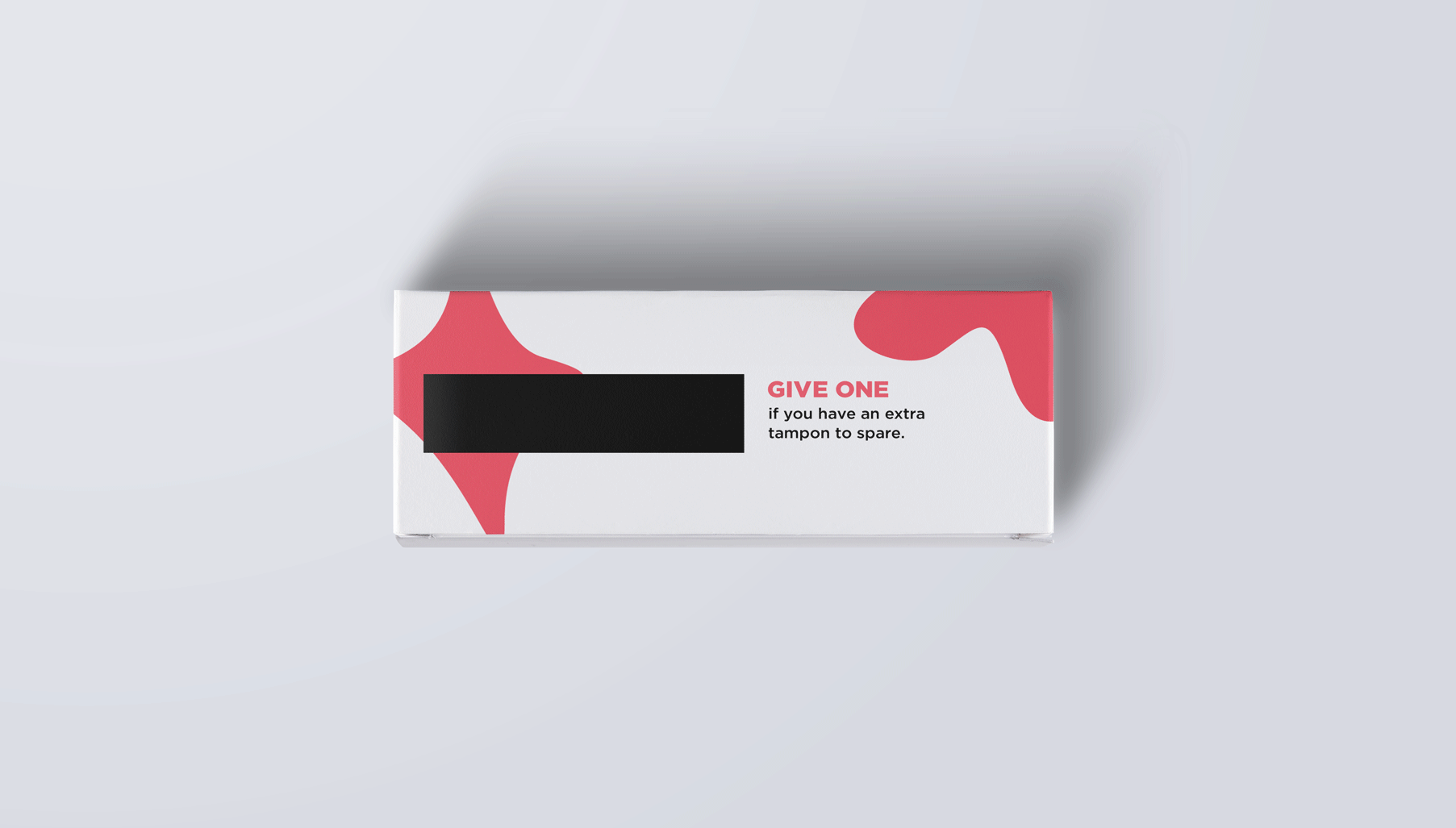 Businesses, schools, or organizations can order a box through Helloflo's website.